Dr. C. Alex Louie
Dr. Louie was born and raised in San Francisco. He attended St's Mary's College of California for his undergraduate degree. He received his dental degree from Oregon Health and Science University in Portland. After spending a year as a restorative dentist in Los Angeles, he found a love for Periodontics and returned to OHSU for his Periodontics residency. He enjoys working with patients and dentists to achieve optimal oral health.
Outside of the office, Dr. Louie enjoys spending time with his wife and family. He is a fan of all sports, most especially the Golden State Warriors, the San Francisco Giants, and the 49ers. He likes to cook, try new restaurants, and has been dabbling in learning how to roast his own coffee beans.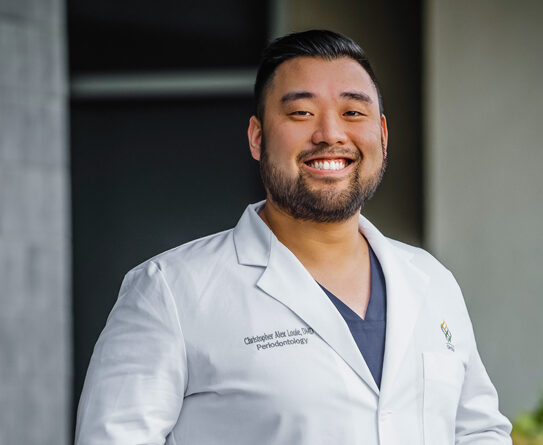 Request an Appointment
Our team is ready to help you book an appointment. Proper dental care can make the difference in years to come. Our specialists can help you restore your oral health in the long run, as well as relieve pain.