The First Multi-Specially Dental Office in Fresno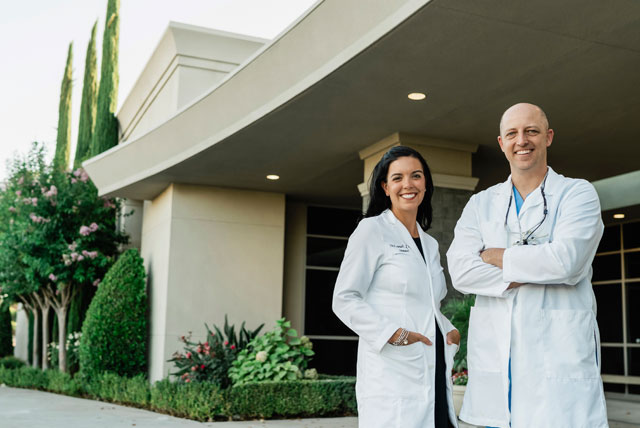 Dr. Scott Jett, Dr. Meredith Newman, and the entire team at Advanced Perio Endo eXperts work hard to provide a high level of quality care for all our patients. We are proud to be an advanced and spacious office in Fresno, offer cutting-edge technology, and be the first to offer both Periodontics and Endodontics under one roof. Our office is modern, but we have old-fashioned values. We believe every patient should be treated with kindness, respect, and gratitude. Our goal is to make sure you have a welcoming and enjoyable experience.
Our office offers two specialties, both Periodontics and Endodontics.
Get Started Today!
Our doctors can provide you with the care you need. Call (559) 436-8101 or fill out this form to request an appointment.
If you are missing teeth, need treatment for gum disease, or need to restore receding gums, Dr. Jett can prepare a custom treatment plan that will help you achieve the best possible results. If you have a toothache, and need a root canal, Dr. Newman will make sure you are taken care of in a timely and compassionate way.
We are so happy that you chose Advanced Perio Endo eXperts to be part of your dental team. We will take great care of you. Welcome!
Request an Appointment
Our team is ready to help you book an appointment. Proper dental care can make the difference in years to come. Our specialists can help you restore your oral health in the long run, as well as relieve pain.