The Facts About Missing Teeth
Dental implants are an attractive option for many patients with missing teeth and will replace your teeth permanently. We can replace a single tooth or several missing teeth in the same visit with the dental implant procedure. This procedure has a high success rate and results look very natural. Missing teeth are more common than most people think. Here are some interesting facts:
You are at risk of losing teeth if you smoke regularly
An unhealthy diet can cause cavities, tooth decay, and tooth loss
Periodontal disease is still the leading cause of tooth loss in the United States
Approximately 4% of adults up to 64 years of age have lost all their teeth
Many adults in the United States are missing at least one tooth
"This was a very positive experience. The office staff was welcoming and very competent. Dr. Jett was deliberate, patient, positive, friendly and explained the diagnosis clearly. He definitely put the patients' interest as the highest priority."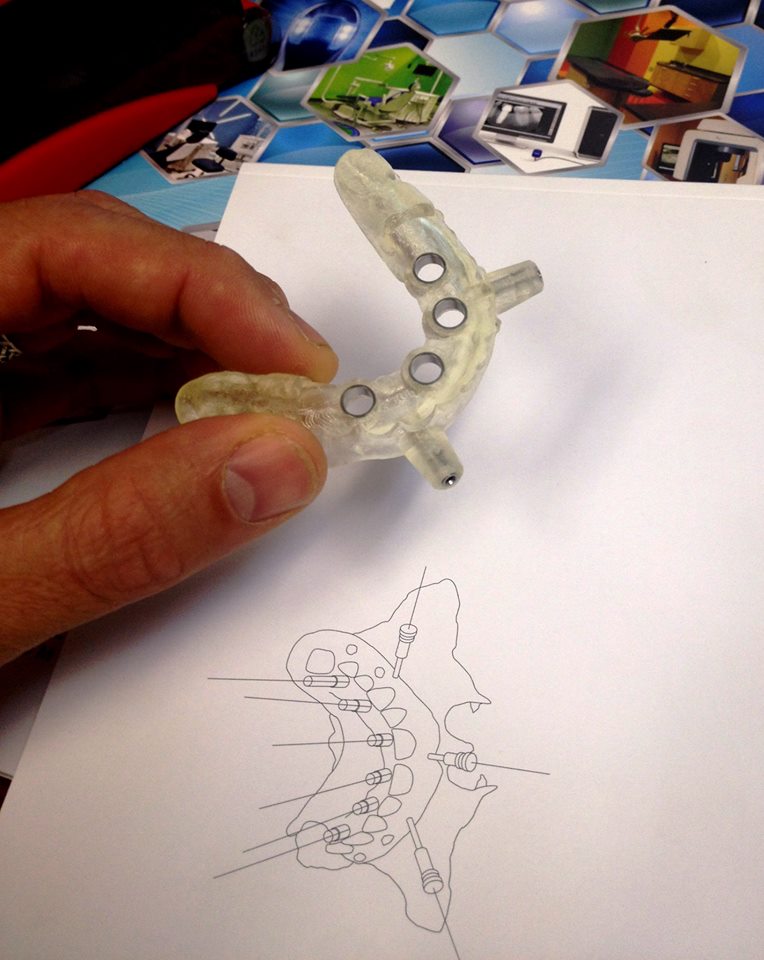 Dental Implants Replace Missing Teeth Permanently
Dental implants are made of titanium which makes them resistant to tooth decay and other types of damage. They do not require additional maintenance and are designed to last a lifetime.
Dental Implants Have a High Success Rate
Statistics tell us that dental implants have a high success rate and continue to be a viable option for patients with missing teeth. With proper care, they can last your entire lifetime and may be an attractive alternative to dentures, bridges, and other tooth replacement procedures.
Improve Your Quality of Life
Restoring missing teeth with dental implants can restore your smile and make you feel better about your appearance. Enjoy a better quality of life with the right tooth replacement procedure.
Dental Implants Can Restore Missing Teeth
Enhance your smile with Dental Implants
Types of Dental Implants
There are two types of dental implants: endosteal and subperiosteal
Endosteal is the most common implant used. These implants are placed on the bone and may consist of small titanium screws, cylinders, or blades. These titanium posts are inserted into the jawbone. Once the posts have fused to the jawbone, they act as a permanent and reliable foundation for custom-made prosthetic teeth. Each implant can support at least one prosthetic.
Subperiosteal implants are placed on the jawbone's surface. Structural metal posts are projected through the gum to hold the prosthesis in place. Though this is the less common of the two implant types, subperiosteal implants are a good option for patients who lack the minimum bone height needed to support endosteal implants, as well as patients who cannot wear removable dentures.
Who needs dental implants?
Successful implant placement requires healthy gum tissues and good general health. Patients also must have sufficient healthy jawbone to support the implants. Treatments to eliminate periodontal disease or other oral health problems may be used to help the patient reach a sufficient level of health for implant placement.
Those who smoke regularly or have an unhealthy diet (causing cavities and tooth decay) are at higher risk of tooth loss. Gum disease Is the leading cause of tooth loss in the United States, and many adults in the U.S. have at least one missing tooth. If you are missing some or all of your teeth, implants can restore your smile using titanium posts inserted into the gums and natural-looking prosthetics designed to match your unique smile and make chewing, speaking, and smiling easier.
The Procedure
The exact procedure used depends on the type of implant and number of implants required, as well as whether the patient needs any additional treatments to restore oral health. In the case of only one missing tooth, a single implant and crown can be used to fill in the gap. Where multiple teeth are missing, several implants may be used. Implant-supported bridges may also be considered when treating multiple missing teeth. If all of your natural teeth are missing, implant-supported dentures or full dentures can restore your smile.
During your consultation, Dr. Jett will discuss all treatment options for replacing your missing teeth to help you determine which treatment is best for your needs. We encourage you to ask any questions you may have during, before, or after this consultation. We can provide before and after pictures, discuss the care and upkeep of implants, go over the cost of implant placement, and answer any other questions you may have.
We tailor each treatment plan to the exact needs of the patient. We also create custom prosthetics designed to match the size, alignment, and color of your natural teeth for seamless results.
Dental Implants Cost Information
We strive to provide patients with the highest quality care while also making treatment as affordable as possible. The total cost of treatment depends on if any other procedures are required to restore your oral health. Patients requiring a bone graft or any other treatment have a higher cost due to the additional procedures. During your consultation, we can discuss with you the cost of implant treatment and all payment options available to you.
Replace Your Teeth And Your Confidence
Talk with Dr. Jett about Dental Implants. Please fill out the form or call (559) 436-8101.
Request an Appointment
Our team is ready to help you book an appointment. Proper dental care can make the difference in years to come. Our specialists can help you restore your oral health in the long run, as well as relieve pain.